A Simple Plan to Immediately Add Classical Music in your homeschool
For years I have struggled with how to include Classical music into our school day. I really approached it as, yet another thing for this poor over burdened
homeschool
Mom to feel guilty that she was denying her children. There are a lot of things wrong
with that attitude but that is a whole different post. What I realized is that it is actually pretty 'easy breezy' to include Classical music in your school day with a little bit of time, money and minuscule planning!
So, here is my 3ish step 'easy breezy' plan for you to add Classical Music into your
Homeschool
. I am going to use Bach as my example because we studied him recently.
Step One: Pick your composer. If you do not know where to start go to
Ambleside
Online's
Composer list and just start going down the list. (If you cannot decide start with Bach, I do not have a good reason I'm just helping you decide ...lols!)
Step Two:Buy a"best of CD" and don't agonize over the decision just get one (if you cannot decide get the cheapest one!). Now you have the music you and your
kiddos will listen to for the semester.
Step three: Buy a
Classical Kids CD
or get one from your library. I like to use the classical Kids
CD's
because they are engaging and they have a lot of interesting autobiographical information on each CD. Put it in while you are running errands. Now your children have meet Mr.Bach! (SIDE NOTE: I purchased all of my Classical Kids
CD's
used for under $10 each, so if you look you can find them economically priced.)
Step four: Everyday turn on the CD you bought in Step one(at least try for every day then you will get make at least 2 out 5 days!) . Listen to it while you are doing your school work and announce to the children in your most
homeschooly
voice..."Kids remember this is Bach". So instead of your kids groaning knowing they are going to have to sit with listening ears for 15 minutes and answer questions about why the music is called flight of the bumblebee. They now just listen and hum along while they complete their assignments. Don't forget to turn it on during dinner to impress your husband with the children's incredible and new found knowledge of classical music.
(Optional Step five: Get a simple book you can read in one sitting. For Bach we read "Bach and His Twenty Children" and the kids loved it. If you do not know which book to use for the composer and you want a good twaddle free book go to
Lifetime Books & Gifts
music section or Penny Gardner's
Fine Art Section
.)
Now, we listen to classical music on a regular basis. Then as (y)our children begin to have favorite composers we can buy additional
CD's
with their music and grow (y)our classical music library. I am hoping that my children will grow to love classical music as my husband and I do.
Could it be this simple??? Could it be effective?? Yes & yes! There is no extra burden added to the teacher and no more school time is added to your day. Yet, you gain the added beauty of music that touches the soul in to your school day.
Just can't get enough information on Classical music here are a couple of articles written by regular CM Blog Carnival contributors:
Or if you are ready to kick your classical music studies up a notch, Michelle, at the
Holistic Homeschooler
is doing a wonderful give away of A Young Scholars Guide to Composers which will end on 10/23/13!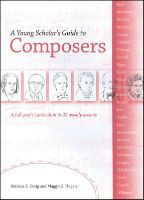 Thoughts & Highlights from our week ...
We are currently having a few inevitable snags in math that will occur from time to time when children work independently on a subject. Our kiddos are supposed to do their math and check their work daily.I make sure children are progressing through their course works utilizing our curriculum planner. The children must graded their previous lessons before giving them tests or quizzes. What happened is we had a kiddo slip through the cracks and she did not grade for about 20 lessons. During which time she failed to learn how to add & subtract improper fractions with borrowing. So she had the pleasure of re-doing all of the problems for the twenty lessons prior to taking her final test for the Unit. So the system worked just a bit slower then it is meant to work. Additionally, that same dear child is now tasked with catching up.
We have a zoo pass to the Cameron zoo which has a reciprocal membership with the Houston Zoo. So we took an impromptu trip to the Houston Zoo which was so full of fun.One thing that I observed was the strides the 3 year old twins have made since our last trip to the zoo in March.During that trip they were only marginally interested in the animals or they were terrified by the animals. During this trip they were full of wonder and curiosity, it was a blessing to behold the zoo animals through their eyes. Everyone had a favorite animal but for Shoo-Shoo the youngest of our bunch it was the monkeys (and apes) hands down. She was insistent that we needed to see the monkeys: "Where are the monkeys?? when are we going to see the monkeys??? Monkeys, monkeys, monkeys.....
Another highlight of the week was having our first piano practice with our new teacher. She was listening to the children and gaily running in and out of the room to get the books and things each child needed. She is very encouraging regarding the progress of the children and instruction they received from our dear Ms. Bethany. She also has a reward system that I think will prove to be very motivational for the children.
Struggles...
We still haven't managed to consistently complete IEW SWI-A & Medieval with the children. Partly, because with Sugar I've been rather wishy washy on copy work vs. IEW. I think I have finally decided to proceed with IEW SWI-A. For the Bigs I just have not been encouraging them to complete their assignments and making sure we have what they need to do the next thing. Anytime we have to wait for something we always get off track. Getting IEW going is my goal for next 30 days.
May God Bless your family and your homeschool!
Linked to :
,